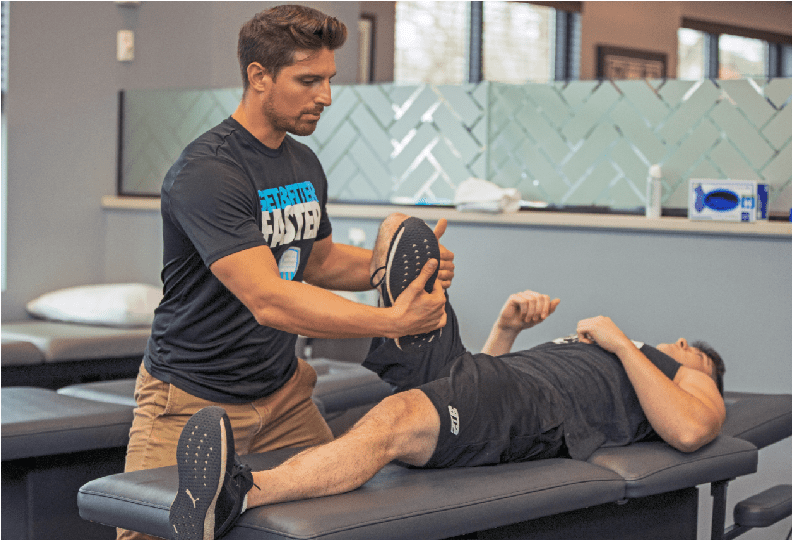 Top Five Reasons to Treat With Us
When part of your body is in pain, injured or making movement difficult, you need the best orthopedic care available to get you back to your daily activities. At Alliance Orthopedics, you are treated by expert orthopedic professionals using the most modern technology. Our team is fully committed to delivering the best spine, bone and joint care in New Jersey.
Whether you are booking your first appointment with a chiropractor or you have seen one before, we offer four convenient locations in Matawan, Old Bridge, Freehold and East Brunswick. We promise that you will get better faster and be well-informed on how to prevent future injuries and pain.
Why Choose Alliance Orthopedics for Preventive Care and Pain Relief?
Here are the top five reasons we should be your first choice:
1. Excellent Chiropractic Care
At Alliance Orthopedics, we offer effective chiropractic care for different types of spine issues and health conditions, such as back and neck pain, headaches, fibromyalgia, concussions and fatigue. We take care of patients who are recovering from sports injuries, domestic injuries and car accidents.
Our chiropractic care can provide safe, non-invasive treatment if you have:
Lower back pain
Pinched nerves
Whiplash
Herniated discs
Sciatica
Migraine
2. Personalized Care Plans
Our team of doctors (orthopedic, chiropractic and physical therapy) all work together to create personalized treatments based on their in-depth knowledge of orthopedics and kinesiology. Your physical therapy sessions will include graduated exercises that help increase your muscular strength and mobility. We will help you develop your inner core strength and increase your body's flexibility.
3. Physical Therapy
Our physical therapy team will help you restore strength around your spinal column and other joints in your body. We will help you increase mobility and range of motion around your joints using the latest equipment and manual therapy exercises. Our physical therapy can help treat various conditions, including:
Neuropathy
Joint pain
Muscle pain
Osteoarthritis
Fibromyalgia
Our physical therapists work together with our chiropractors to provide faster and better pain relief.
4. Sports Medicine
We offer state-of-the-art care for all types of sports injuries to help you get back into the game as soon as possible. When you come to Alliance Orthopedics, you will be treated by a team of professionals who are specialists in caring for different parts of the body. We treat sports injuries that affect all parts of the body, including the knee, foot, ankle, leg, hip, lower back, neck, wrist, elbow and shoulder.
We provide:
Concussion management
Decompression therapy
Non-surgical orthopedic care
Game-ready technology
All forms of sports injury recovery
5. Neuro-Rehab
If you suffer from a brain or spinal cord injury, we are here to help you get back to your daily activities. The neuro-rehab program will enable you to improve your flexibility, balance, strength and coordination through a personalized care plan, designed to suit your specific needs and lifestyle. Our team of neuro-rehab experts will help improve your communication and speech, memory and mobility.
Take Your First Step Toward Getting Better Faster
If you have recently suffered an injury, please book an appointment online today.