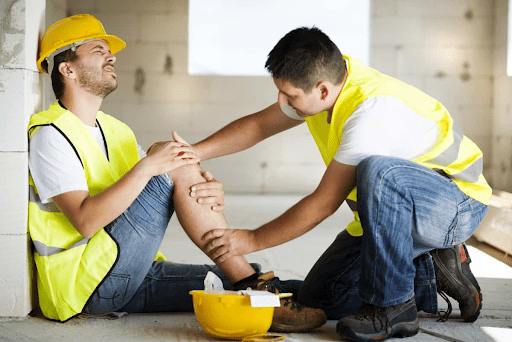 The Risks of High-Intensity Jobs and How We Can Help
There are so many jobs that can be physically straining. Helping you Get Better Faster is our main priority.
The pressure of staying active at a job can make an employee ignore chronic pain. However, if these issues are not properly addressed, the repercussions to a person's body may be long-lasting, with symptoms often complicated and getting worse.
Taking moments to dedicate yourself to taking care of your body after intense work is key to maintaining your physical health. What people with busy schedules may not know, is that certain forms of physical activity can create a huge impact to their body.
Work-related injuries can happen throughout a hectic year, with an array of issues specific to one zone, or different areas as well. These injuries can be caused by factors far outside of a patient's control, such as slipping on a surface, vehicle collisions and accidents, or a part of one's body being harmed by improper conditions for work equipment.
In other situations it might be during work, with activities such as constant overexertion of your muscles or improperly lifting objects being common causes of hurt. These forms of injuries are typically found in jobs that either physically demand strenuous labor from employees or equipment that can be dangerous under improper conditions, such as security guards, firefighters and technicians.
Left untreated, these kinds of injuries can hamper the amount of time a person spends working, even stopping them from returning to their careers comfortably. So it's important for all possible patients to take care of how they handle themselves in and out of work. This can be done through usual self-care techniques: healthy diet, exercise, etc. However, in some cases these methods are not enough, and medical professionals must be consulted in order to fully return to normalcy. That's where we come in.
Alliance Orthopedics is dedicated to helping patients get better faster. By using a variety of techniques, from physical therapy, occupational therapy, chiropractic care, and surgery. With our wide range of specialists, highly skilled in different forms of treatment, a patient will have a higher chance in not only speeding up your recovery process but finding a routine to keep their progress in place.
We're dedicated in our resources and expertise to find solutions on how not only to manage your injuries, but thrive after recovery. We believe it's not just addressing the specific injury that's important, but providing treatment that prevents further injuries as well. For those working in a high-paced environment or setting, we know getting back to work is a crucial goal we can help you reach.
For more information on what we can do for you, feel free to contact any of our four main offices, and keep an eye out for our upcoming location in Fair Lawn! We look forward to working with you!
---
Sources
National Safety Council. (2021, January 8). Top Work-Related Injury Causes. NSC Injury Facts. Retrieved October 13, 2021, from https://injuryfacts.nsc.org/work/work-overview/top-work-related-injury-causes/.
Torpey, E. (2016, January). Adrenaline jobs: High-intensity careers. U.S. Bureau of Labor Statistics. Retrieved October 13, 2021, from https://www.bls.gov/careeroutlook/2016/article/adrenaline-jobs.htm.