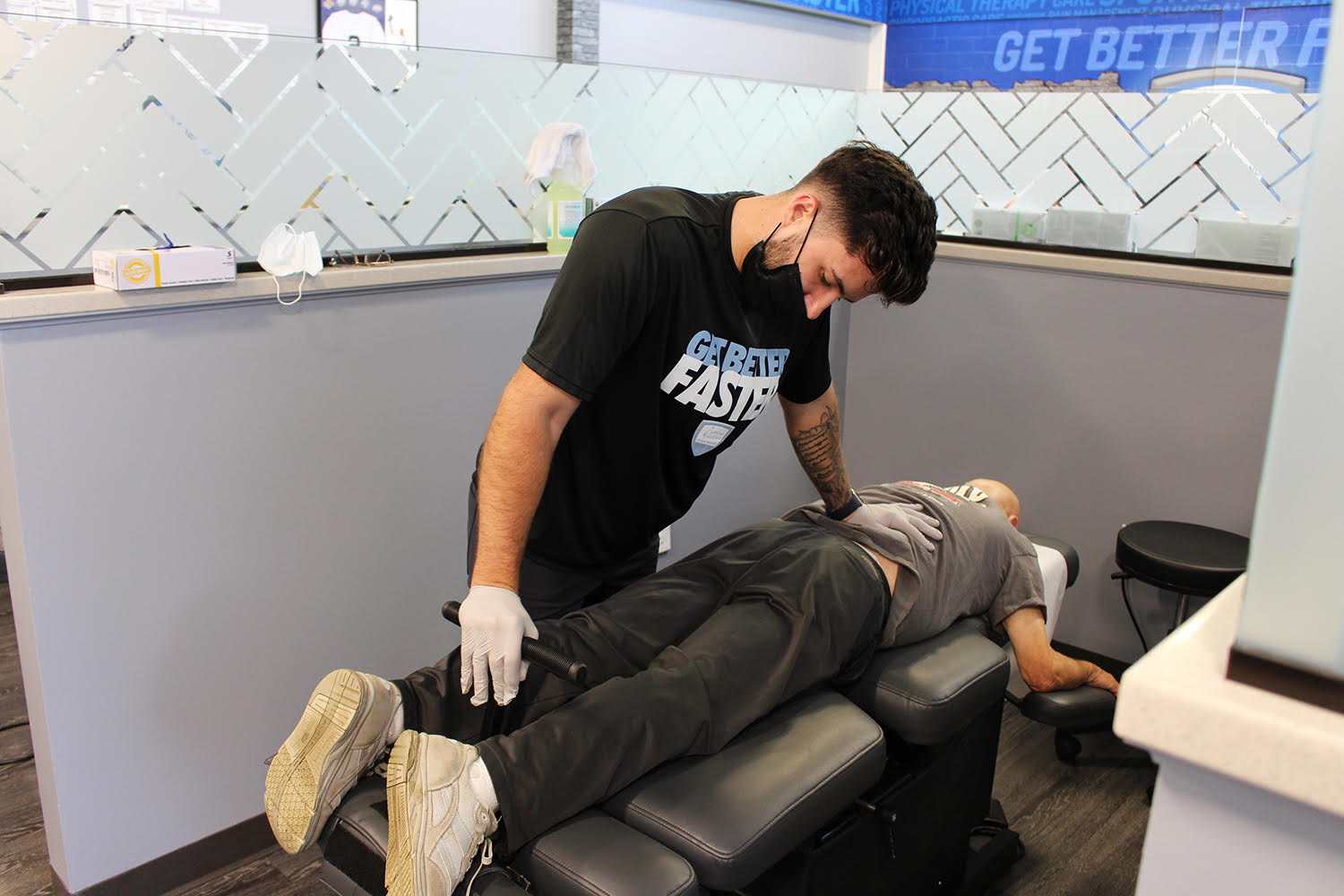 What Our Physical Therapists and Chiropractors Can Do For You
Our providers are experts in physical therapy and chiropractic care, using highly-skilled expertise made for a patient's recovery, right here in Matawan, Old Bridge, Freehold, and East Brunswick, New Jersey.
Our offices have experts in a variety of practices that are meant to benefit a patient's well-being in different ways. We understand that the more diverse an organization's treatment plans are, the more issues a team of providers can help patients tackle. At Alliance Orthopedics have a vast amount of options as to how to treat people, so regardless of what symptoms a patient is facing, we can help you further along your path to Get Better Faster.
Our chiropractors are dedicated to using manual techniques to help you on the road to recovery, with X-rays and MRIs for those that need them. Manual therapy is also offered, featuring modality treatments. Our expert techniques on soft tissue and joints will help reduce pain, increase range of motion, and decrease swelling, alongside other purposes.
We have a full range of techniques within the umbrella category of manual therapy, including massage, Active Release Technique, joint mobilization and Mulligan techniques. The chiropractors at Alliance Orthopedics are well-versed in manual training, with each one having specific parts of the body that they are particularly skilled with, from Dr. Matthew Mondoro with his training with lower back pain and headaches to Dr. Jason Green's expertise on lumbar injuries and sciatica cases. With Dr. Ambrogio, Dr. Chletsos and Dr. Lanzano, the tracks you can choose from in order to help with your injuries are varied without being too overwhelming.
Our physical therapists are also ready to provide assistance. Our PT specialists hone in on improving specific parts of the body using exercise techniques, so patients can practice at their own pace while working with our staff. With techniques such as strength training, which focuses on re-equipping people with the ability to perform movement techniques, and ultrasound specialties, where ultrasound waves detect where further treatment can be the most effective.
We have a variety of physical therapists that can help you with a variety of conditions. Using techniques that can benefit people in high-intensity jobs like athletes, treat neurological conditions like Parkinson's or strokes, or seek the root causes of pain rather than just treating the main issues, we can handle a vast amount of conditions one may have. With expert physical therapists, such as Dr. Michael Zolonitsky and Dr. Bryant Acquaro, our comprehensive treatment plans are here to build effective and reliable results.
Alliance Orthopedics is dedicated to helping as many patients as possible using a vast amount of techniques to fit whatever they may need. We do all we can to help patients get back to doing what they need. For more information on what we can do for you, feel free to call us at any of our main offices, and for more on our staff, check out our Providers pages! We look forward to hearing from you.
---
Sources
Equal Housing Opportunity. (2019, February). 11 Cutting Edge Physical Therapy Techniques That are Changing Lives. MediLodge. Retrieved October 13, 2021, from https://medilodge.com/announcement/11-cutting-edge-physical-therapy-techniques-that-are-changing-lives/.
MotionWorks Physical Therapy. (n.d.). What is Manual Therapy? MotionWorks Physical Therapy. Retrieved October 12, 2021, from https://www.motionworkspt.com/content/what-manual-therapy.
Sears, B. (2020, January 14). 12 Common Physical Therapy Treatments and Modalities. Verywell Health. Retrieved October 13, 2021, from https://www.verywellhealth.com/physical-therapy-treatments-and-modalities-2696683.