TenJet at Alliance Orthopedics
Tendonitis can become a debilitating condition that can cause chronic pain and limit mobility. If you are suffering from tendonitis, our providers may recommend the TenJet treatment to help you find relief.
The System bridges the gap in treatment options for tendinosis by enabling an image-guided, tissue-selective resection of degenerative tendon tissue to target the source of chronic tendon pain and provide patients relief from tendinosis also referred to as chronic tendinitis or chronic tendinopathy.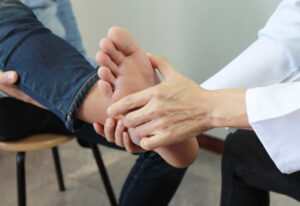 What is TenJet?
TenJet is a minimally invasive, image-guided treatment that resects degenerative tendon tissue to target the source of your pain. This outpatient procedure is performed under local anesthesia and only requires a small stab incision. Because the TenJet system is image-guided, your provider can effectively remove only the diseased tissue while leaving healthy tissue behind.
What are the Benefits of TenJet?
The treatment provides many benefits, including:
Relief from chronic pain

Increased mobility

Outpatient procedure (no hospital stay)

Minimally invasive (small incision)

Quick recovery
Is The Procedure Painful?
TenJet requires only local anesthesia during the procedure and is considered to be not only minimally invasive but also micro-invasive. Both the procedure's shortened timespan and its technology for precision are designed for minimal pain and discomfort.
How Long Does It Take to Recover?
Patients often report feeling pain relief immediately after the procedure, with symptoms continuing to improve over 4-12 weeks. The procedure does not require stitches, only the use of bandages after surgery.
Alliance Orthopedics is committed to providing the highest level of care by creating an individualized pre-hab, surgical and post-op treatment plan custom to each patient's needs. Our focus is to help you return to the lifestyle that you enjoy while restoring your function and improving mobility.