Farrah Sims
Practice Location(s): Freehold, NJ
Specialty: Athletic Trainer
Phone:  (732) 724-2433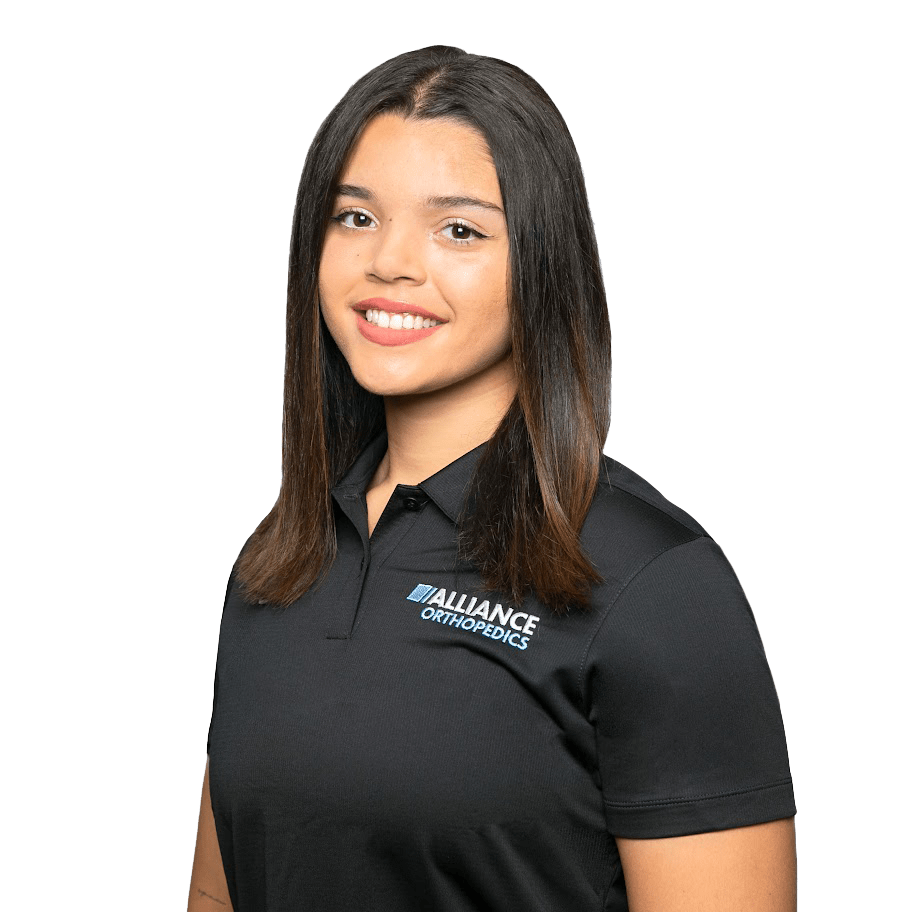 About Farrah Sims:
Farrah Sims, MS, LAT, ATC is a licensed and board-certified Athletic Trainer at Alliance Orthopedics. She specializes in acute and chronic injury rehabilitation, preventative care, and wellness promotion. She is certified by the Board of Certification and CPR/AED certified by the American Heart Association.
Farrah attended Seton Hall University, where she earned both a bachelor's degree in Social and Behavioral Science and a master's degree in Athletic Training cum laude. Her clinical fieldwork involved working with high school and college athletes, where she evaluated and rehabilitated on and off-field injuries, provided emergency medical care, and applied a variety of therapeutic modalities in order to return athletes to their respective sports. 
While in graduate school, Farrah also attended the American Yoga Academy, where she earned a certification in yoga and meditation. She is currently registered with the Yoga Alliance and utilizes her training to educate patients about the importance of balance, breathwork, and mind-body awareness. 
As a former dancer for nearly 18 years, Farrah is passionate about the human body and its diverse capabilities. She especially enjoys aiding patients through the healing processes of their injuries and educating others on the importance of physical activity before and after an injury occurs. She looks forward to guiding her patients towards pain-free, functional, and healthy lifestyles.