Personalized Arthritis Treatment at Alliance Orthopedics
With locations in Fair Lawn, Bloomfield, Freehold, East Brunswick, and Matawan, Alliance Orthopedics helps patients recover so that they can get back to doing the things they love. Our approach to healthcare is different. We structure our treatment plans with patients rather than for them, so they can achieve their health and lifestyle goals.
Our Team
A team of specialists to help you get better!
John Cho, MD
Pain Management Specialist
John Cho, MD, is the medical director of Alliance Orthopedics, serving patients in Matawan, New Jersey. As a board-certified physician with subspecialty certification in pain management, he is proud to provide a wide range of interventional pain management services.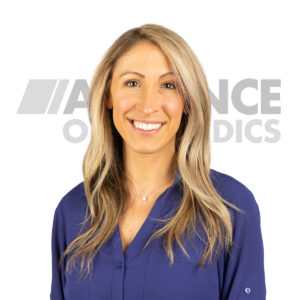 Laura Yurkovic, PA-C
Physician Assistant
Laura Yurkovic, MS, PA-C is an orthopedic Physician Assistant serving patients at Alliance Orthopedics in Matawan, New Jersey. Laura specializes in orthopedics and interventional pain management and has experience in emergency medicine and interventional radiology.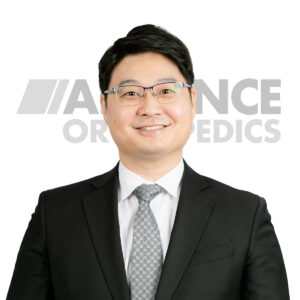 James Chang, MD
Pain Management Specialist
James Chang, MD, is an interventional pain management physician at Alliance Orthopedics in Matawan, New Jersey. He is board-certified in physical medicine and rehabilitation as well as pain medicine.
Mark Harrington, DO, ATC
Sports Medicine Physician
Mark Harrington, DO, ATC is a specialist in sports medicine and non-operative orthopedics at Alliance Orthopedics. He is board-certified in family medicine with a certificate of added qualifications in sports medicine. For three years, Dr. Harrington served as a team physician for the Cleveland Browns.
About Arthritis
Arthritis encompasses a range of conditions that indicate joint pain, stiffness, and inflammation. With more than 300 joints and over 100 types of arthritis, people of any age may develop this condition.
Symptoms of Arthritis
Your arthritis symptoms will vary depending on the underlying cause and severity of your joint damage. Common symptoms include:
Pain and tenderness
Joint stiffness
Grinding or clicking sensation when moving
Loss of flexibility
If you are experiencing any of these symptoms, it may be time to seek treatment at Alliance Orthopedics. Getting early treatment for your arthritis may prevent health complications in the future.
Common Types of Arthritis
There are numerous kinds of arthritis, each with its unique cause. The most common types of arthritis include:
OSTEOARTHRITIS
Osteoarthritis is the most common type of arthritis. Also called wear-and-tear arthritis, osteoarthritis is a degenerative condition that affects the cartilage that cushions your joints, most frequently occurring in your hands, knees, hips, and spine.
RHEUMATOID ARTHRITIS
Rheumatoid arthritis is an inflammatory, autoimmune disease in which your body's immune system attacks and destroys tissues in your joint. Over time, this joint inflammation can lead to bone erosion and joint deformity.
Treatments for Arthritis
When seeking treatment for arthritis at Alliance Orthopedics, we will first conduct a thorough evaluation to determine the best treatment options. Your treatment plan may include the following:
Steroid injections
Physical therapy
Occupational therapy
Chiropractic care
Natural biologics
Pain Management
Take the first step, contact us today!