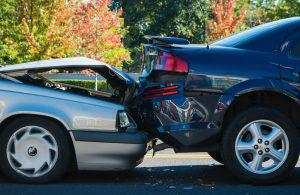 Let Our Team Drive You Towards Better Health After a Motor Vehicle Accident
No matter how much we plan for the future, sometimes life will intercept and grab ahold of the steering wheel, putting us in situations beyond our control.
We plan on getting a job.
We plan on making and saving money.
We plan on getting married.
We plan on starting a family.
We plan on living a long and healthy life.
But none of us plan for a motor vehicle accident that could take away our quality of life and our overall well-being.
At Alliance Orthopedics, we understand the trauma caused from being involved in a motor vehicle accident. The most common injuries our team of medical doctors see patients for after a motor vehicle accident include:
Brain and head injuries
Neck and back injuries (including whiplash)
Diaphragm injuries
Pelvis and abdominal injuries
Leg and knee injuries
Foot injuries
The amount of pain you feel from these injuries may vary, depending on the intensity of the crash. We strongly encourage you to come see our team of licensed Orthopedists and Pain Management specialists so we can make sure your discomfort does not become a chronic issue.
How Alliance Orthopedics Can Help
Our team of expert Orthopedists and Pain Management Specialists will provide you with:
Diagnostic Imaging and Image Reviews: It's possible you may not feel pain until days after an accident due to the intensity of an adrenaline rush. Also, the majority of the time, the pain you're experiencing in a certain spot on your body may not be the origin of the pain. By undergoing diagnostic imaging, such as x-rays, ultrasounds, MRI's or CT scans, our providers can accurately diagnose your condition and target the true source of pain with a catered treatment plan.
Identify Areas of Weakness: Our team of Medical Doctors will complete a full evaluation of your body mechanisms in order to identify your areas of strengths and weaknesses. At Alliance Orthopedics, we will perform diagnostic tests such as a Physical Performance Test (PPT) or a Functional Movement Screen (FMS) to reveal any deficits you have in your extremities caused from the accident. From there, our doctors will work with you to create a personalized treatment plan to get you stronger.
Durable Medical Equipment: Durable Medical Equipment (DME) is any equipment that provides therapeutic benefits to a patient in need due to a certain medical conditions or illnesses. DMEs include equipment such as wheelchairs, crutches, back braces and medical boots. Alliance Orthopedics has DMEs in-house so we can quickly and conveniently provide our patients with the necessary tools to help them feel better and get better faster.
Ignoring symptoms after a motor vehicle accident can lead to chronic pain and more health issues later on. Don't suffer any longer – visit our website at allianceortho.com to schedule an appointment.
At Alliance Orthopedics, our mission is to make your treatment and recovery as easy, convenient and speedy as possible while still delivery quality care. It is our promise to help you #GetBetter.