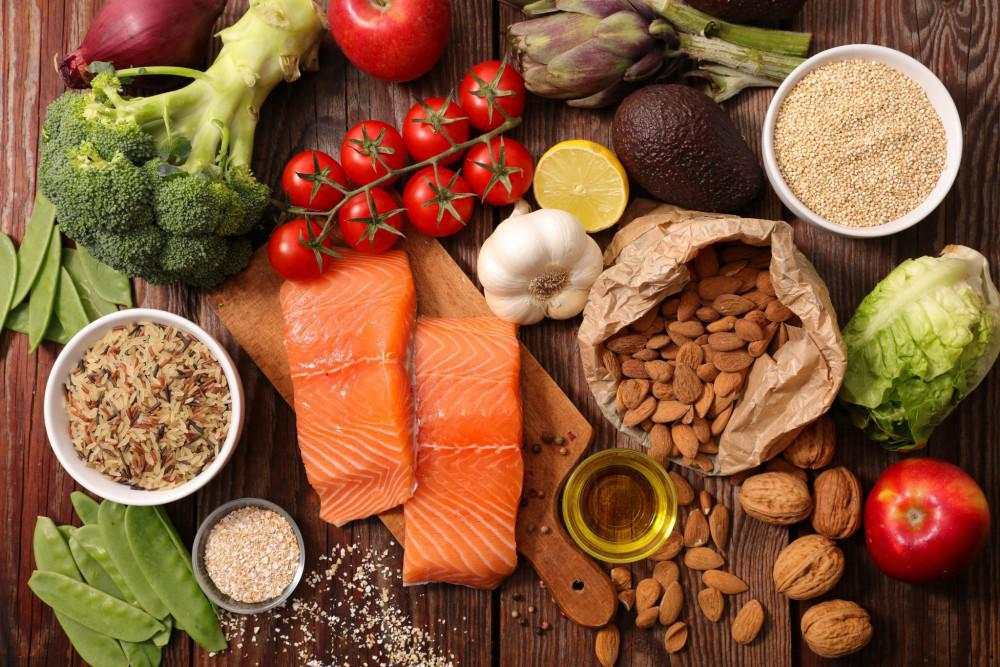 Getting Back on Track with Nutrition in the New Year
There's one holiday tradition that most of us are all too familiar with—overeating. From holiday parties to baking with the kids to passing candy around the office, it's hard not to indulge throughout December. According to a report featured in the New England Journal of Medicine, Americans who participated in a study about weight gain over the holidays experienced weight increases of 0.2% during the Thanksgiving holiday and 0.4% over Christmas. Food brings people together and it's usually the main focus of family gatherings, but by the end of the month, most of us have had enough.
It's become a cliché to start a new diet or hit the gym for the first time in months once January rolls around, but the new year is a good time for a fresh start and by now your body may be telling you it needs to get back on track. As crazy as it may sound Come January, many people actually crave a salad or something healthy to help detox from the holiday binge. We don't need to tell you the importance of eating healthy and exercising year-round, but we will tell you how you can get back on track if you've lost your way. At Alliance Orthopedics, we want to deliver total wellness to you—that includes nutrition and exercise. Let's take a look at some healthy habits you can start introducing into your daily life.
Plan it out
Whether you're someone who is organized in every aspect of life or takes things one day at a time, planning ahead can make it much easier for you to commit to your 2022 nutritional goals. Pick out recipes for the week and decide what you will have for your meals each day. This will help you stick to your list at the grocery store. If you don't have unhealthy foods in your home, you will be less tempted to have something that you know can throw you off track. If you tend to snack a lot while at work, make sure to stock your desk drawer with healthy options and pack your own lunch whenever possible. Cooking and freezing meals when you have a free day is a great meal planning idea as well. You can easily defrost a meal when you're pressed for time vs. ordering takeout.
Make small changes and swaps
One of the easiest ways to get back on track is to start making small changes. If you go from eating everything and anything you want to a strict or extreme diet, you'll be more likely to get frustrated and get off course. If you haven't been exercising at all these past few weeks, try adding a 15-minute workout to your day—this can include a walk or jog outside or following along to a YouTube video if it's too cold. Starting off with a quick 15-minute workout makes it more manageable and you can then build up to longer workouts by adding 5-10 minutes when you feel ready.
When it comes to diet, making small swaps can help get your body used to (and maybe even craving!) healthier foods again. For example, if you typically have rice as a side, try cauliflower rice instead or swap out sweet potato fries for mashed sweet potatoes. You can also add one extra vegetable to certain meals as another side instead of a starch. If you typically have scrambled eggs for breakfast, mix things up and add in some veggies to pack in extra nutrients. According to the CDC, research shows that people get full by the amount of food they eat, not the number of calories they take in. You can cut calories in your favorite foods by lowering the amount of fat and or increasing the amount of fiber-rich ingredients, such as vegetables or fruit. So, just because you're taking in less calories, doesn't mean you're eating less food. We could go on and on about these types of changes, but the main idea is if you just start small, it can lead to bigger and long-term changes. If you're interested in more tips for weight loss, check out our previous blog post here.
Keep up with your regular appointments
If you regularly see a chiropractor, physical therapist, etc. make sure to keep up with your appointments – especially during the winter when you may not be moving as much. Regularly checking in with your chiropractor or physical therapist can help keep you accountable as they will monitor your progress and can also give you ideas for exercises to do on your own at home. If you are suffering from any type of pain, it's especially important to continue with these appointments. You won't feel up to exercising if you are in pain and it's important to have a specialist guide you on the types of workouts that won't make your condition or injuries worse.
Work with a nutritionist

For some people, it can be difficult to transition to a healthier lifestyle on their own. Working with a nutritionist has many benefits, but one of the most important factors is that they will create a customized diet and exercise that meets your lifestyle. A registered dietitian nutritionist will work with you to create a realistic eating plan and help you set goals you'll feel good about. They will provide creative strategies to help guide with meal planning, grocery shopping and mindful eating. They will also be there to motivate you along the way. Again, having someone to check in with and monitor your progress can help to keep you committed.
At Alliance Orthopedics, we believe in long-term solutions vs. quick fixes. The goal of our Nutrition Team is to help you slowly integrate healthy dietary habits into your daily lifestyle. If the holiday season caused you to stray from healthy habits or if you just want to commit yourself to new nutrition and wellness goals in the new year, we are here for you. Schedule an appointment with one of our Alliance Orthopedics team members for a nutrition consultation.