Gait and Balance Training for the Foot and Ankle at Alliance Orthopedics
Joint pain, balance issues, and poor coordination can all make walking and moving around difficult – and sometimes even dangerous. If you're experiencing any of these problems, the first step is to consult with a doctor to rule out any serious underlying conditions. Once you've been cleared for physical activity, our team at Alliance Orthopedics can help you regain your mobility and improve your quality of life through gait and balance training.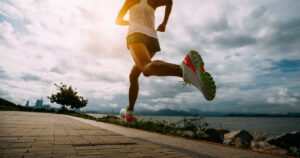 What is Gait and Balance Training?
A type of physical therapy that helps patients relearn how to walk and move in a safe and coordinated manner. Our providers have extensive experience in this field and use the latest evidence-based methods to deliver the best possible results. We take a personalized approach with each patient, tailoring the exercises and activities to their specific needs and goals.
The Benefits
There are many benefits, including:
Reduced joint pain

Improved coordination

Increased mobility

Greater independence

Reduced risk of falls
Our team at Alliance Orthopedics is dedicated to helping our patients achieve all of these benefits and more. We work closely with each patient to develop a customized plan that meets their unique needs and goals.