Endoscopic Spine Surgery at Alliance Orthopedics
Endoscopic surgery is a minimally invasive procedure that uses a small incision and specialized instruments to access your areas of pain.
Your surgeon will use an endoscope to see inside the body and guide the instruments during the procedure. An endoscope is a thin, flexible tube with a light and a small camera attached to the end. 
Alliance Orthopedics is proud to offer this cutting-edge surgery to our patients. It may be used to treat many conditions of the spine, including:
Herniated discs

Degenerative disc disease

Spinal stenosis

Facet joint syndrome
At Alliance Orthopedics, our team of experts are highly trained in endoscopic surgery and will work with you to develop a suitable treatment plan for your specific needs. In addition, we offer the latest technology and procedures to ensure that you receive the best possible care.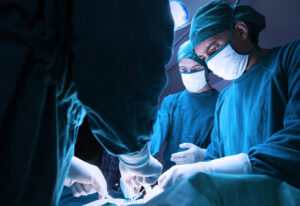 The Benefits of Endoscopic Surgery
There are many benefits over traditional open surgery. In addition to this surgery being less invasive, it also:
Reduces blood loss

Causes less tissue damage

May result in a shorter hospital stay

Has a quicker recovery time

Has a lower risk of infection

Comes with less scarring
Although this method is typically successful in treating a variety of conditions, Alliance Orthopedics tries other conservative treatment options first before resorting to surgery. If you live with chronic pain and other conservative treatments have not provided relief, surgery may be right for you.