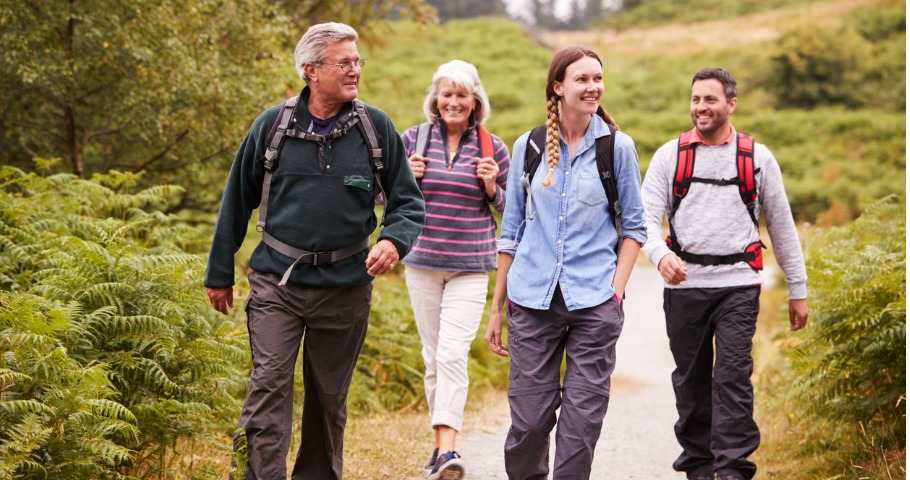 5 Ways To Get Active This Spring
With spring in full bloom, now is the perfect time to get up and start finding ways to get active. As the warmer weather rolls in, there are more opportunities to get outside and enjoy the fresh air. During the colder months, many of us have a habit of staying indoors and hunkering down until the winter weather passes. But now that spring is here, it's time to break out of those sedentary habits and get active.
How Can I Get Moving This Spring?
Staying active doesn't have to involve going to the gym or working out for hours on end. There are plenty of simple ways to get your body moving while taking advantage of the beautiful, changing weather. Here are five easy ways to get active this spring:
1. Go Hiking
One of the best ways to enjoy the warmer weather is by getting out into nature. Take a hike through your local park or woods, and go at your own pace. Make it a family outing, and bring your kids or dogs along.
Hiking is a great way to stay active while discovering new places in your community. New Jersey is home to plenty of beautiful hiking trails perfect for exploring. If you are looking for a challenge, you can even hike part of the Appalachian Trail.
2. Try Cycling
Dust off your bike and go for a ride. Cycling is a great way to exercise while also enjoying the fresh air. Staying active through cycling can mean biking to work, going for a leisurely ride on the weekends, or even taking on more challenging terrain.
3. Go for a Swim
After a long winter, there is nothing better than taking a dip in the pool. Swimming is a great workout and a low-impact activity, making it perfect for those with joint pain.
This aerobic exercise can help tone muscles, improve cardiovascular health, and increase endurance. Swimming is also a great way to cool down on a hot day. So, whether you are looking to exercise or relax, take a swim this spring, and don't forget the sunscreen. 
4. Try Your Hand at Gardening
With spring comes the perfect weather for gardening. Planting a garden is a great way to get active and enjoy the outdoors. Gardening can help improve your flexibility, coordination, and strength while soaking up some vitamin D. Gardening may also be a great way to decompress and reduce stress.
If you don't have a lot of space, you can try container gardening. This type of gardening is perfect for small spaces and can be done on a balcony, porch, or even indoors. Start small and see what you can grow this spring.
5. Play Your Favorite Outdoor Sports
Whether you enjoy playing tennis, basketball, soccer, or any other outdoor sport, now is the time to start getting active. Gather your friends or family and head outside for a friendly game. Not only will playing sports get your blood pumping, but you'll also be able to spend some quality time with loved ones.
In addition, springtime is when many leagues start up again. This is a great way to socialize and stay active at the same time. Joining an adult league can help you meet new people in your community while also playing a sport you love.
Staying active this spring is important for your physical and mental health. Taking some time to enjoy the nicer weather and getting your body moving can help improve your mood, increase your energy levels, and reduce stress. So, get out there and start exploring all that spring has to offer.
Get Active With Alliance Orthopedics
While staying active is important for your health, it is also essential to listen to your body. At Alliance Orthopedics, we are committed to keeping you active and healthy by providing world-class care.
Alliance Orthopedics doesn't just treat pain. We also aim to prevent it. Occupational therapy, stretching, and physical therapy are just some of the ways we may help you prevent an injury. Consulting Alliance Orthopedics before starting a new activity may ensure you take the necessary precautions to avoid an injury.
If you are experiencing any pain or are looking to prevent injuries from happening, our team of experts may help. We offer a variety of services, including physical therapy, chiropractic care, and sports medicine. Contact us today and get better.